Description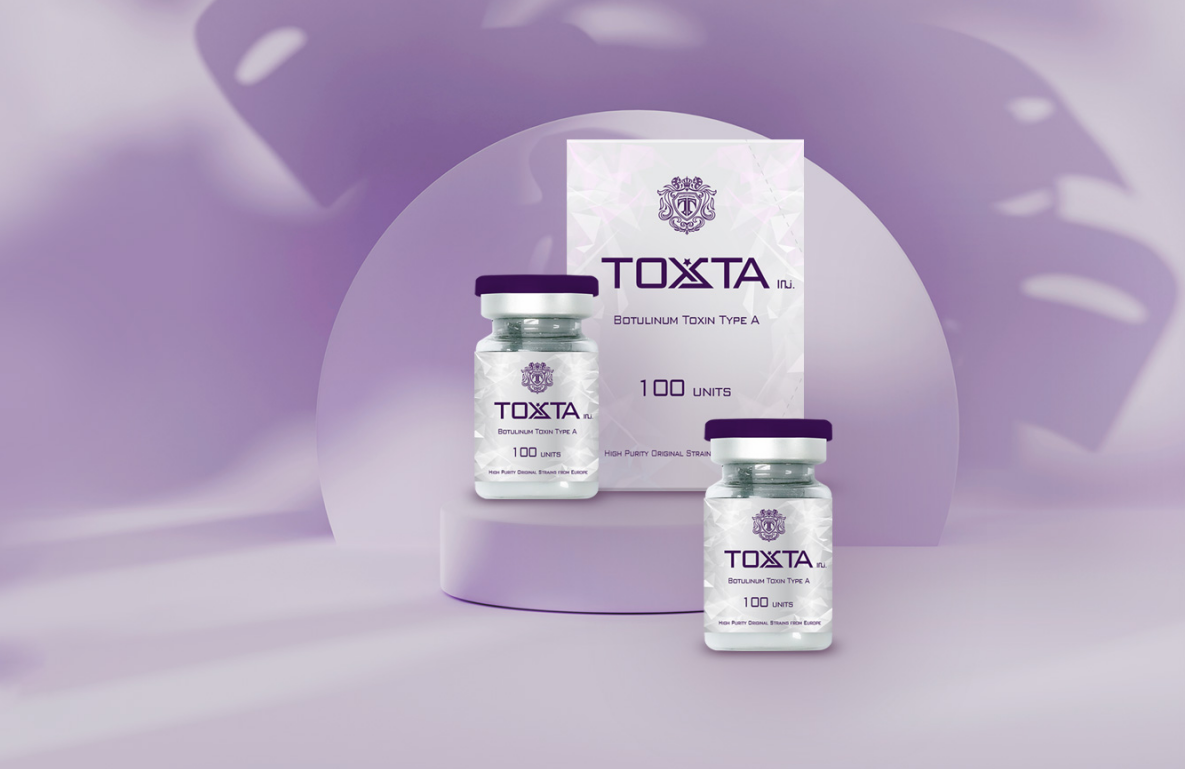 Product Specification
| | | | |
| --- | --- | --- | --- |
| Product name: | Botulinum Toxin Type A | Brand Name: | TOXTA 100ui |
| Model Number: | 100 units | Place of Origin: | KOREA |
| Usage: | wrinkle remove | Supply Type: | OBM(Original Brand Manufacturing) |
| Form: | Powder | Certification: | KFDA |
| Ingredient: | Botulinum Toxin Type AAlbum | Feature: | Wrinkle removing, make V-Line |
Main advantages:
Experts consider Toxsta to be an ideal alternative to Botox. Listed below are the main advantages:
1. Toxsta is a product manufactured from original botulinum toxin strain from the European National Institute and complies with the cGMP standards.
2. Has a purity of 99.8% which results in a faster and more consistent effect compared to other existing products.
3. Low risk from immunogenicity due to the protein content of 55%.
Purpose of product usage:
The product is used for wrinkle improvement and larger muscle treatment.
Resulted Concentration:
Dilution is calculated based on 0.1mL of the parenteral dose. In addition, increasing and decreasing the dose of this drug is possible by increasing and decreasing parenteral dose as follows. 0.05 mL (reduced by 50% from the dose) ~ 0.15 mL (increased by 50% from the dose)
4. This medicine should not be mixed with any other medicine other than saline. Slowly add menstrual saline used as a diluent because it denatures when bubbles or intense stir occur. If the diluent does not get into the vial, dispose of the vial immediately without using it.
5. This drug should be administered to the patient within 24 hours of dissolution. If not administered immediately to the patient, refrigerate in the temperature of 2 to 8°C. Even if refrigerated (2 to 8°C), it must be administered to the patient within 24 hours. Therefore, record the date and time of dissolution on the label. This drug should be colorless, transparent, and not show any special substance after dissolution. If discolored or foreign substances are identified, dispose of them immediately without using them.
6. This medicine does not contain preservatives. It is not recommended to use one vial on more than one patient, and the remaining medications should be disposed of after use.
Volume: 100 units
Manufacturer: Made in Korea